Uncommon
Creating a manifesto to herald a new way of working in London
There are plenty of identikit flexible workplace-type things in the capital. You know the sort: weird lamps, stylish yet deceptively uncomfortable sofas, boardroom desks that double up as table tennis tables.
Uncommon wanted to be different. Working with strategist Alt and brand specialists Studio Makgill, we created a strong and fresh identity that put wellbeing and happiness front and centre. Not by sticking yoga mats in the basement. Instead, every detail, from scents chosen to soothe and music curated to inspire, was designed to make people feel good about being at work.
Central to the brand copy is a manifesto that sets out exactly what it feels like to be at Uncommon – the first thing you see when you land on their website.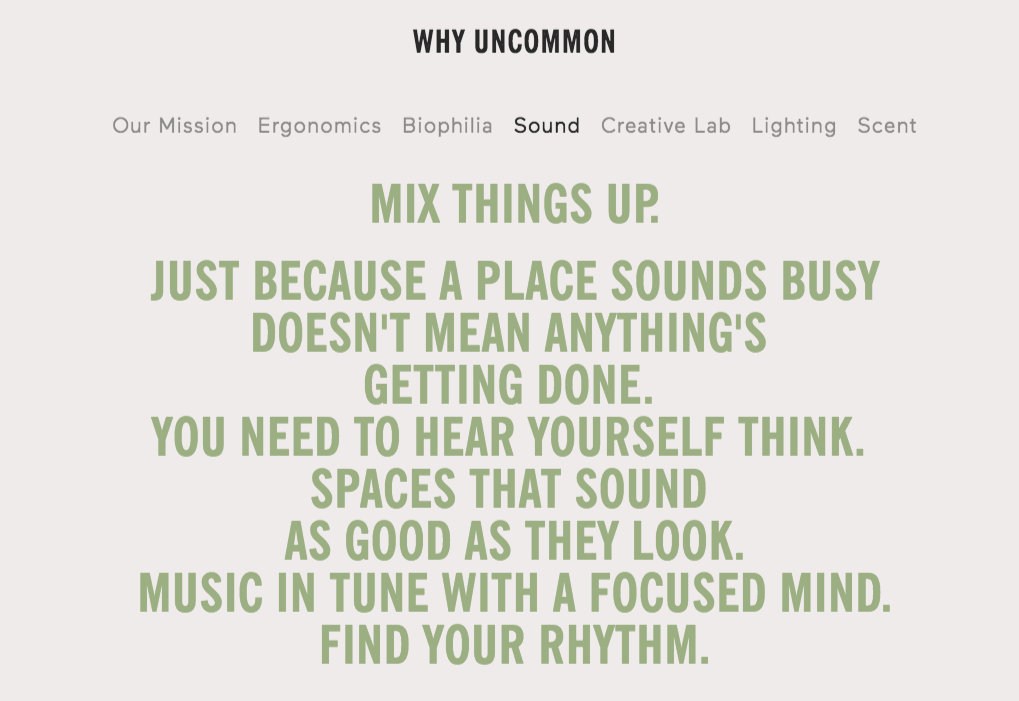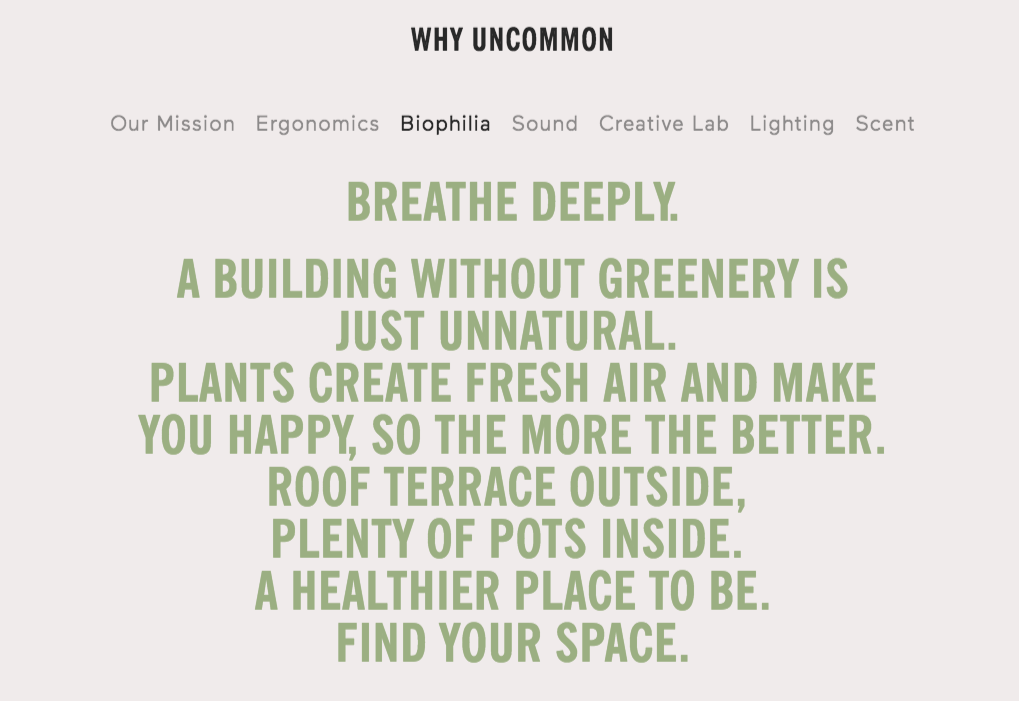 "Jon has a wonderful knack of writing brand copy. His work for Uncommon not only defined the voice of the brand, it was the core we built everything around."
Hamish Makgill, Creative Director at Studio Makgill